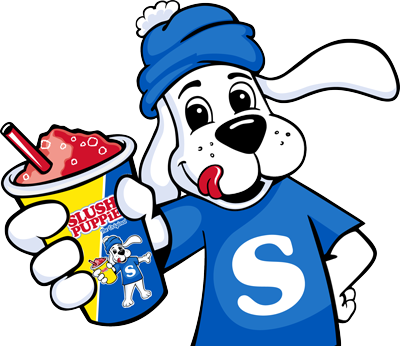 The original slush since 1970. SLUSH PUPPiE is the iconic brand that consumers crave and rave about. Our SLUSH PUPPiE flavors use quality ingredients and tried-and-true recipes that are dog-gone delicious! With more than a dozen standard flavors and new innovative flavors released every year, SLUSH PUPPiE provides the brand, quality and variety consumers desire.
JOIN THE PACK
GET SLUSH PUPPiE
Retailers, join the number one brand in SLUSH. Available in over 40 countries world-wide, and with fully customizable retail solutions, no other slush program comes close to delivering the iconic and influential purchasing power of the SLUSH PUPPiE brand.
Get SLUSH PUPPiE
DOG-GONE DELICIOUS!
FLAVORS
Our time-tested flavors, along with innovative limited time flavors provide a wide variety of deliciousness!
Explore
Founded in 1970, SLUSH PUPPiE is the original non-carbonated frozen beverage treat enjoyed by millions of people world-wide. Since 2006, SLUSH PUPPiE is owned and supported by The ICEE Corporation – the worldwide leader in frozen beverages – and its parent company J&J Snack Foods.
Explore
PAW-SOME PRIZES WITH
PROMOTIONS
Thousands follow and interact with #SLUSHPUPPiE through our limited time offers, promotional giveaways and PAW Points Loyalty Program.