RUN WITH THE BIG DOGS
GET SLUSH PUPPiE
Be the Big Dog in your Market with SLUSH PUPPiE. Other SLUSH brands rely on impulse purchases, but SLUSH PUPPiE fans will drive all the way across town for our dog-gone delicious flavors. Don't just be a location, be a SLUSH PUPPiE Destination and attract new customers!
Join the number one brand in SLUSH and the original since 1970. SLUSH PUPPiE is the iconic, authentic brand that consumers crave and rave about. No other slush programs come close to delivering the influential purchasing power of the SLUSH PUPPiE brand. The SLUSH PUPPiE brand attracts and develops a growing and passionate consumer base – customers who will seek out your retail location. Simply said, you're joining the most powerful and influential SLUSH brand in the world.
Get started!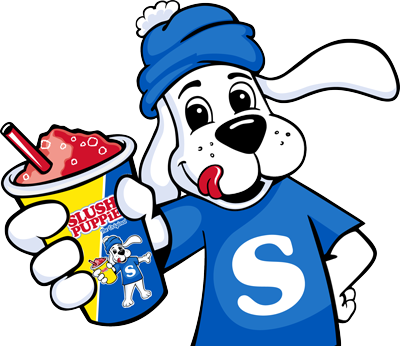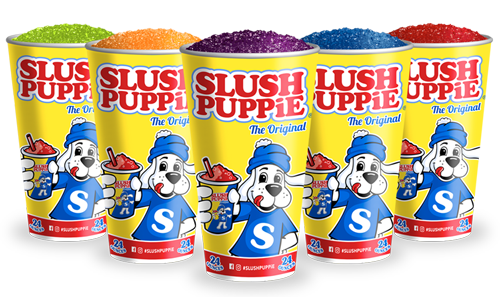 Quality ingredients paired with tried and true recipes, SLUSH PUPPiE products and flavors are dog-gone delicious. SLUSH PUPPiE offers an extensive variety of the most popular flavors for your SLUSH program. And no other SLUSH program offers our flavor innovations and variety. With new flavors offered each year, we have the options you need to set your SLUSH program apart making your location a destination!
INDUSTRY LEADING
EQUIPMENT SOLUTIONS
We partner with the industry leading equipment manufacturer. Keeping your machine running and pumping out profits is our top priority. We also support a wide variety of SLUSH machines. Through our distributor partners, we can help you re-brand your current equipment or find the right solution and program to provide you a SLUSH machine for your store.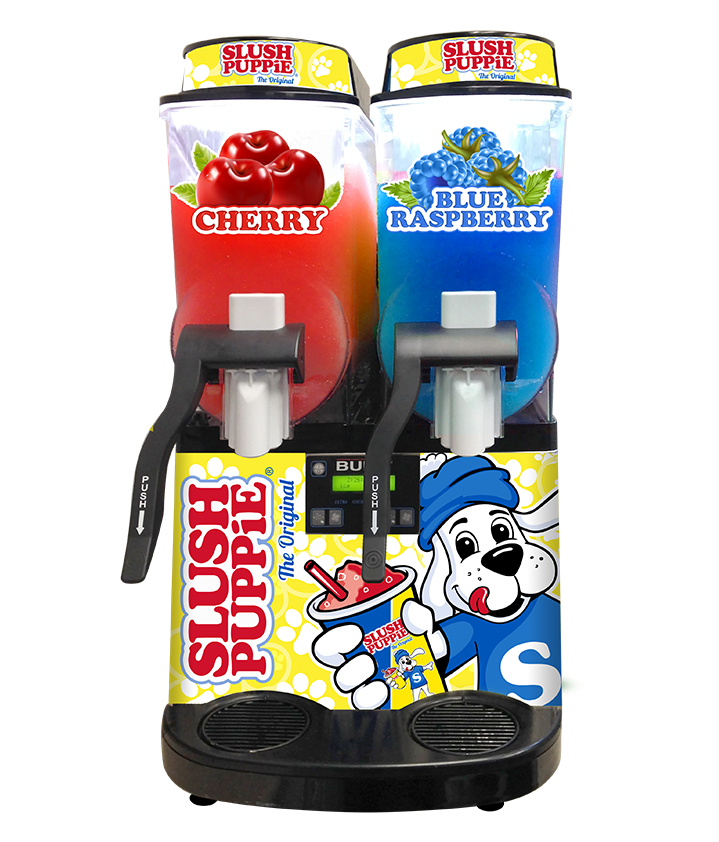 Bunn Ultra 2: The Industry's Leading Machine: Ultra Reliable with Fast Freeze Down Times
SLUSH PUPPiE Branded Merchandising Graphics Attract Customers
Simple Operation Controls. Programmable "Night Mode" Saves Energy
Cool LED Back-lit Headers Illumniate Product and Attract Customers
Each Bowl Contains 3 Gallons of Frozen Product: Enough for (64) 12oz Servings
Reverse Auger Technology Keeps Product Consistent and Speeds Up Freeze Down Times
Small Foot Print, 110V, No Water Lines Required, Simple Cleaning, Reliable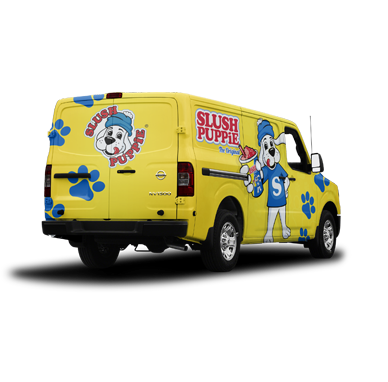 With 100 corporate service centers across the United States, and a nationwide distributor network that provides fully-trained and timely service technicians, we're committed to keeping your SLUSH machine up and running.
Get started!
Get in touch with a sales team member to learn more about our purchase and lease options!
Get started!
GET STARTED TODAY
JOIN THE PACK!
Your frozen beverage program will be more successful with SLUSH PUPPiE. What are you waiting for? Let's get this partnership started!
Get started!